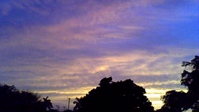 The locations drop-down includes: Cypress Point Golf Course, Pebble Beach Golf Links, Admiral Baker Golf Course and more. We have cities and towns for California in our USA states pages.
Select your course from the list then select "To Course Page" to make a calendar.
Go to the list format of California Golf Courses by Location.


To: Golf Worldwide > USA > California
Notes:
If your course is not listed, please contact us and we will add it.
All golf calendars have space provided for you to write in tee times.